I want to review this book!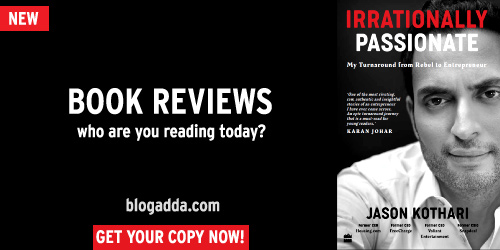 We have 50 copies of book 'Irrationally Passionate' up for review!
Overview of the book:
Irrationally Passionate reveals the inside story of how a rebel, train-wreck kid transformed himself into a successful young entrepreneur and business leader who became one of the top ten paid executives in India while only in his 30s. It is a highly personal, authentic, open and complete account of a young entrepreneur's life. Brimming with practical advice and philosophical insights, it will force readers to reflect on how they perceive life, work, family and spirituality by giving them a fresh perspective
About Jason Kothari:
Jason Kothari is a passionate entrepreneur and business turnaround leader. While still in college, he acquired the bankrupt US-based Valiant Entertainment and led its transformation as the CEO to the third-largest superhero entertainment company after Marvel and DC and a sale for $100 million, a record industry return. Subsequently, Jason was the CEO of Housing.com, Chief Strategy & Investment Officer of Snapdeal, CEO of FreeCharge, Senior Advisor to Softbank, Board Director of Emaar India and Executive Producer of Bloodshot.
Three simple steps to show your interest in reviewing
'Irrationally Passionate'
Step 1:
Sign up for the
Book Review Program
, if you haven't already. Proceed to the next step if you have already signed up.
Step 2: Kindly read the overview of the book above and apply if you are interested.
Step 3: Please enter your username below to review this book.